OPPO R9S+
16MP Rear Camera
Capture Your Life As Clearly As It happens
At the center of the R9s Plus' rear camera prowess is the all-new Sony IMX398 sensor, a customized 1/2.8 inch
sensor that Sony developed exclusively for OPPO. With this sensor and an extra-wide F1.7 aperture, the R9s Plus'
rear camera offers phenomenal focus speed, noise reduction and low-light performance, allowing users to snap
clear and beautiful images at a moment's notice.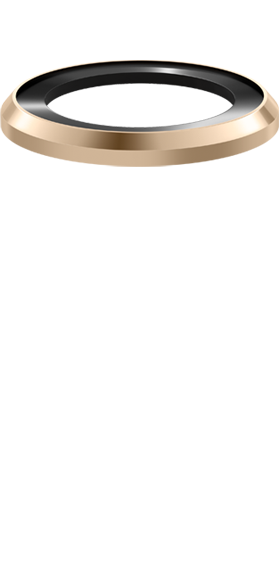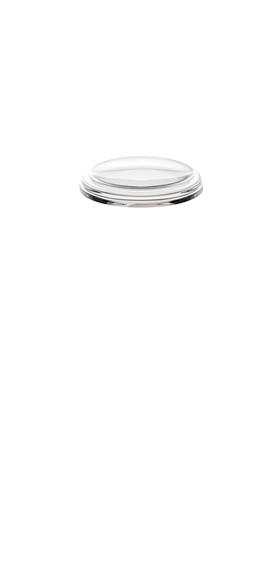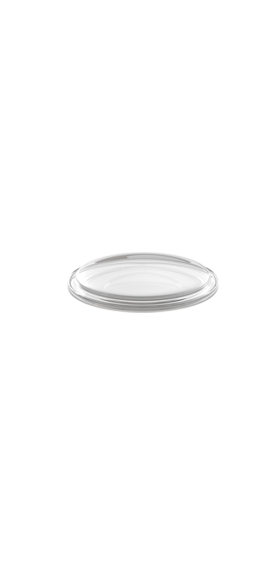 Dual PDAF Focusing Technology
The R9s Plus' camera uses Dual PDAF (phase detection autofocus) technology, a next-generation upgrade to standard PDAF
solutions. Dual PDAF doubles the area of the sensor's pixel array that's equipped with special photodiodes necessary for
phase-detection autofocus, making for 40% faster focus speeds even in low light and producing crystal-clear images.
F1.7 Aperture
Low Noise Even in Low Light
The R9s Plus sports an extra-wide F1.7 aperture, which captures roughly 60% more light than previous generations (F2.2). This
means users will be snapping brilliantly detailed photos with low noise even in low-light conditions.
OIS+ Image Stabilization
Steady and Clear
The OPPO R9s Plus sports customized OIS+ (optical image stabilization plus) technology, allowing for micro-fine image
stabilization that's about 40% more precise than ordinary OIS technologies. In fast-paced or low-light conditions,
OIS+ technology can effectively guard against blurring and produce beautifully clear images.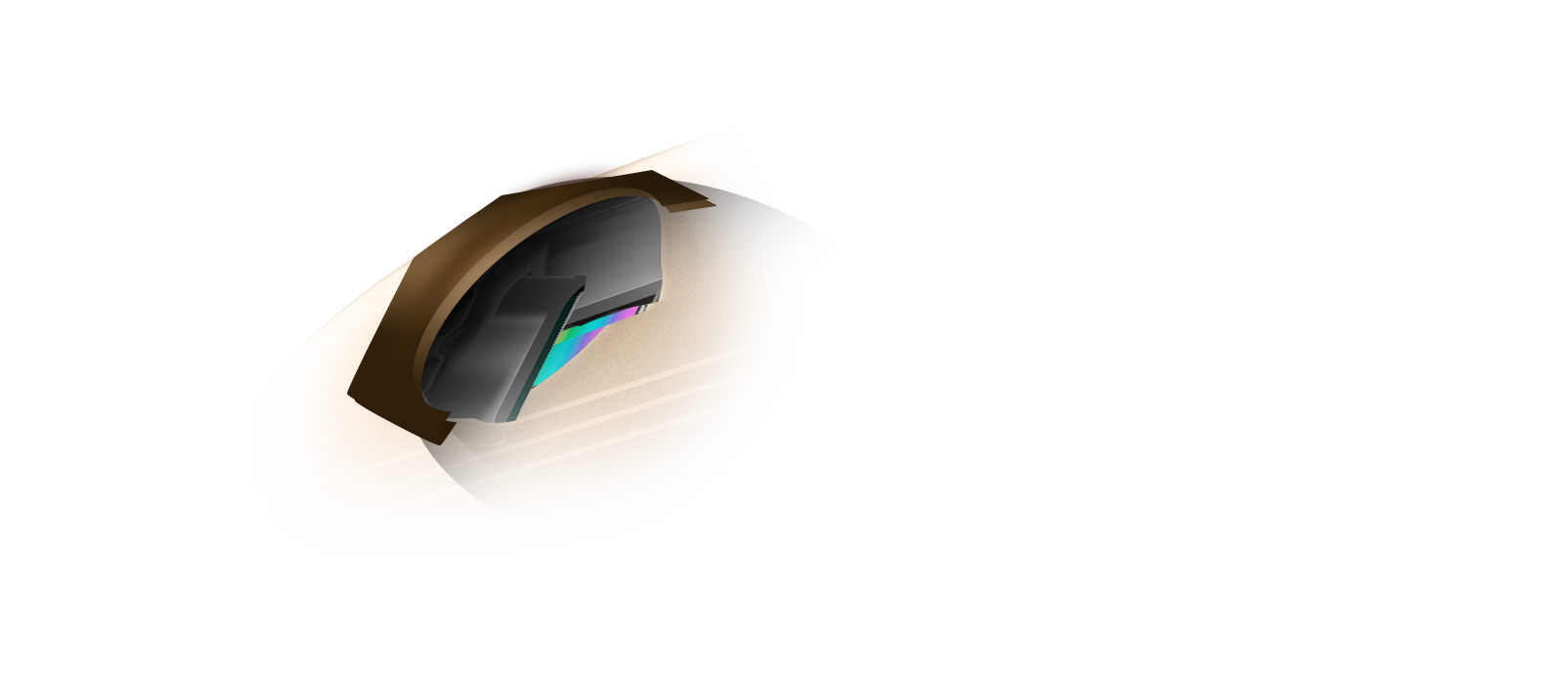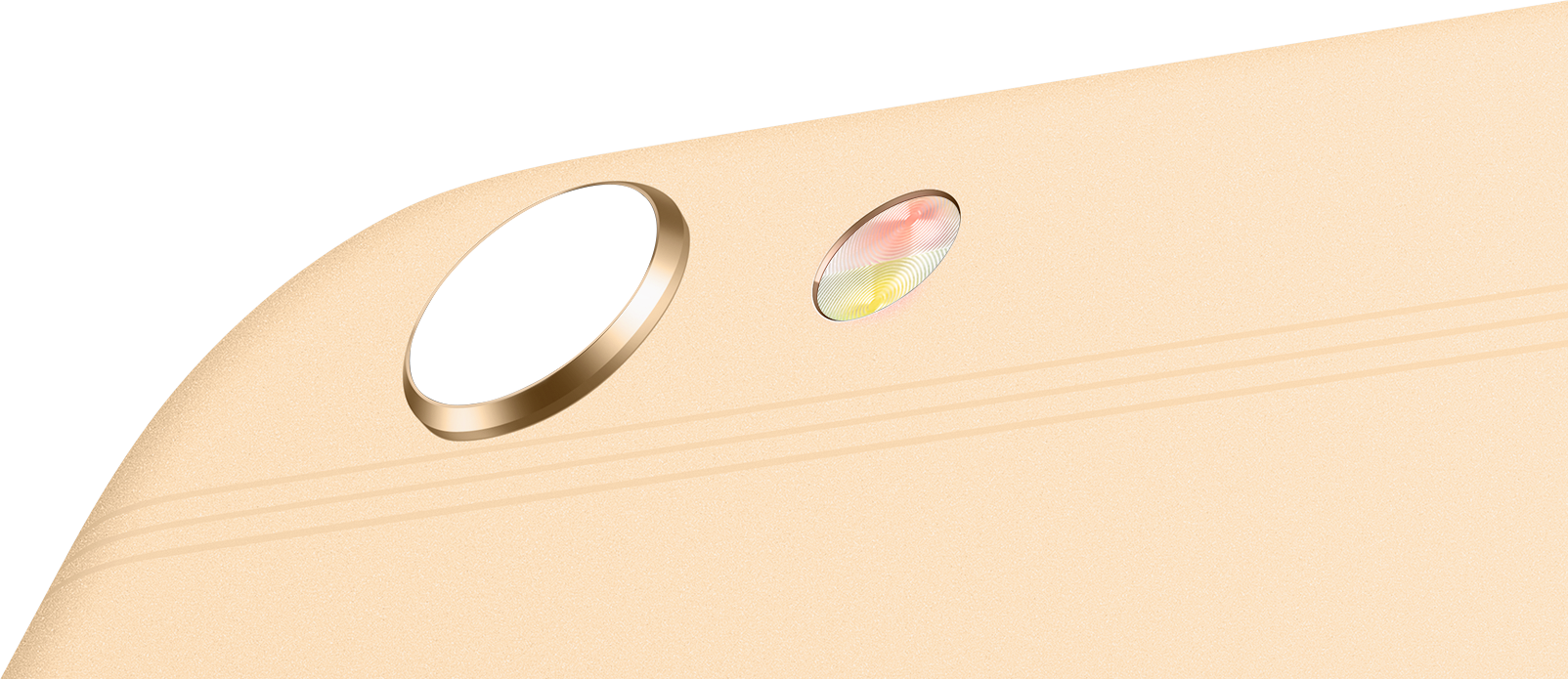 16MP Front Camera + Beautify 4.0
The R9s Plus also supports a superb 16MP camera with a 1/3 inch sensor and f/2.0 aperture, making for crisp, low-noise shots. In
low-light conditions, the camera will automatically initiate HDR (high dynamic range) mode to ensure users get bright and beautiful
selfies day or night. With Beautify 4.0, we can ensure you have a beautiful, natural-looking shots for all the right reasons.
6GB RAM + 64GB ROM
Seamlessly, Snappy, Fast
Running on a Qualcomm Snapdragon octa-core processor, 6GB RAM
and upgraded ColorOS 3.0, the R9s Plus multitasks like a dream. Plus,
with its 64GB of onboard storage, expandable by an additional 256GB,
users will have plenty of room for the beautiful shots they take.
VOOC Flash Charge
Charge for Five Minutes, Talk for Two Hours
The R9s Plus sports a 4,000 mAh battery backed with OPPO's industry-leading VOOC Flash Charge. It also uses cutting-edge
power-saving optimizations, intelligently managing a user's favorite applications to make sure they're ready when they're needed and
not eating power when they're not.
Upgraded Touch Access
Fast, Accurate, Responsive
The R9s Plus uses an advanced solid-state fingerprint reader, so that only a slight touch
is enough to unlock the device. Equipped with a hyrdrophobic membrane that uses the
same principle as the naturally water-resistant lotus leaf, the fingerprint reader has an
enhanced success rate even when a user's fingers are moist.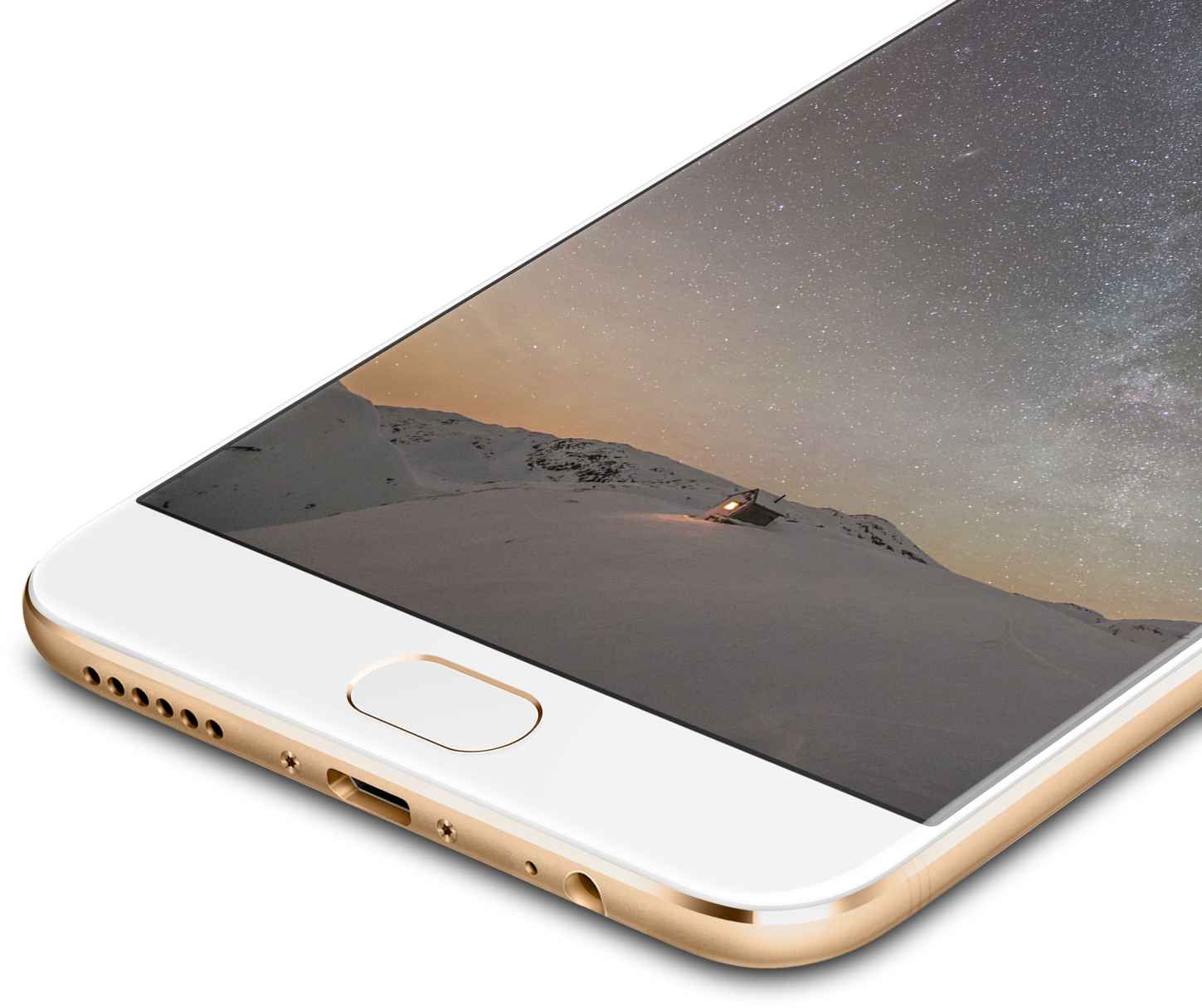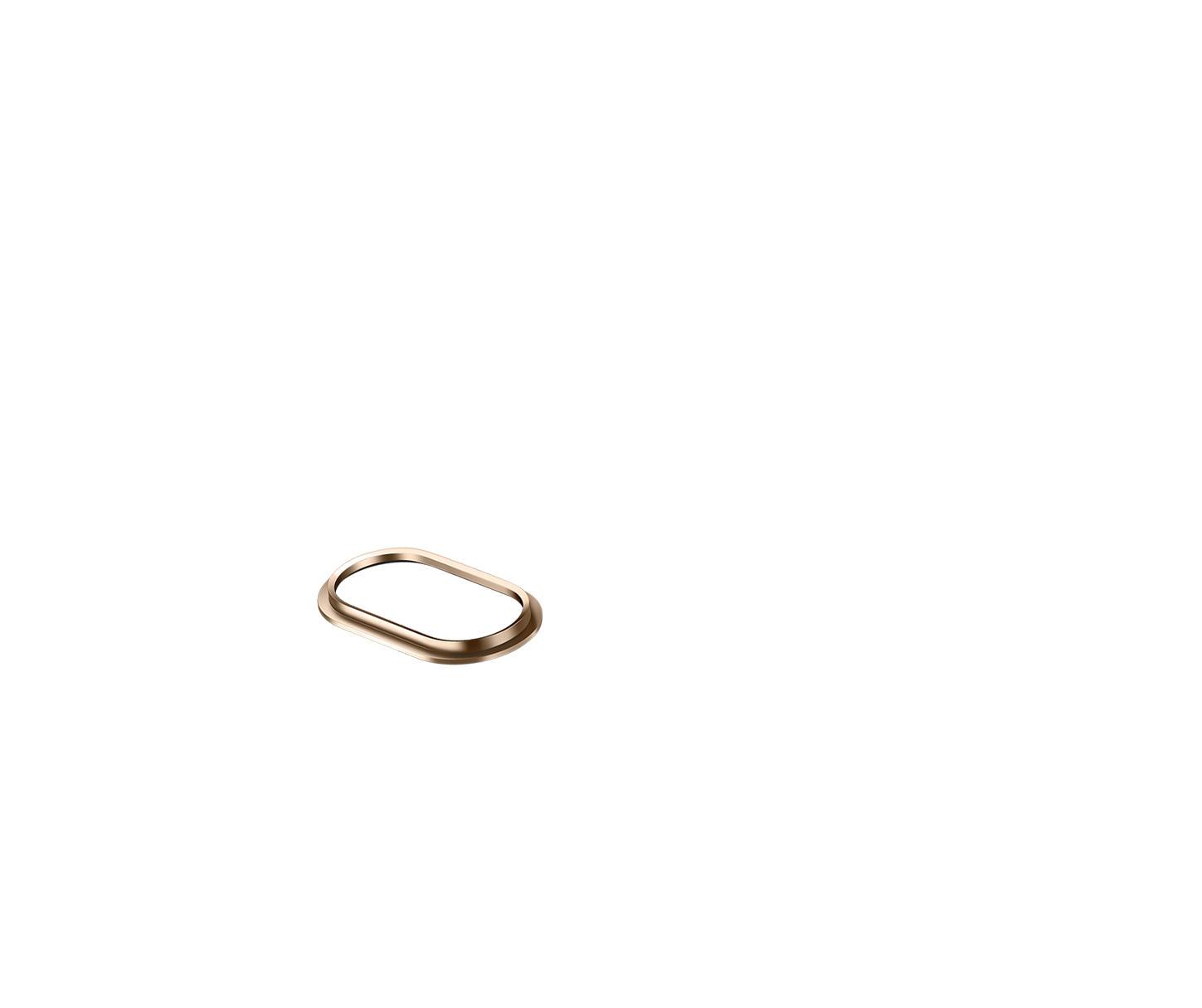 Ultra-fine"Six-String" Antenna Lines
Improved Wi-Fi Performance
Inspired by musical notation, OPPO designers have innovated an exceptionally thin and stylish new antenna line design. The thick white
bands that traverse the backs of most phones have been replaced with two sets of three ultra-fine lines, each measuring only 0.3 mm.
But the fresh look also comes paired with stronger performance than ever. The R9s Plus is equipped to operate on six frequency ranges,
dynamically choosing the best one for both 4G and Wi-Fi signals, no matter what hand position users favor.
Corning® Gorilla®Glass 5
Tougher Than Ever
Backed with Corning® Gorilla ® Glass 5, the R9s Plus's screen is tougher than ever before. When dropped from about
shoulder height onto a rough surface, the screen has an 80% chance of coming out of the fall totally intact. Life is
filled with surprises, so it pays to be prepared.
All New ColorOS 3.0 Based On Android 6.0
Faster, Steadier, Better
Based on Android 6.0, ColorOS 3.0 is seamlessly responsive, providing a smooth, steady and lightweight experience that
optimizes power use and keeps users cruising through the day.
Dimensions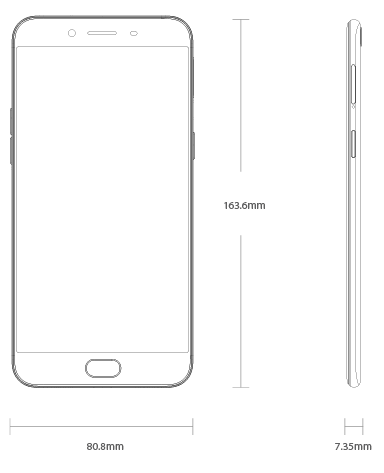 Specs
ColorOS 3.0, based on Android 6.0
64GB (Expandable up to 256GB)
Typical Capacity: 
4000 mAh
2.4/5GHz 802.11 a/b/g/n/ac
Dimensions/Weight

| | |
| --- | --- |
| Height | 163.63 mm |
| Width | 80.8 mm |
| Thickness | 7.35 mm |
| Weight | About 185g |